Small Districts Fund
Small school districts and rural communities face unique challenges to improving the college readiness of their low-income high school students.  Applicants are invited to propose plans and projects that are the best fit for their high schools, school districts, and communities. Some of the strategies that have shown promise at improving college readiness for low-income students include:
Reform to school discipline policies and practices, including alternatives to suspension
Data-driven attendance campaigns
Improved access to Advanced Placement (AP) courses or other methods of earning college credit in high school coupled with improved supports for low-income students in those courses
Professional development opportunities that are well-defined, sustained, and collaborative
College Spark Washington is inviting small school districts, State-Tribal Education Compact (STEC) schools, and eligible partners working with schools and districts to submit requests for grant funding to support one-year projects.  Grant funding is available to support efforts that better prepare students for successful transition to postsecondary education and that improve racial equity in education.  College Spark Washington encourages projects that are based on the wisdom of communities and responds to the priorities of students and families.  College Spark Washington expects to disburse approximately $300,000 in new grant funding under the Small School Districts Fund each year.  The maximum grant request is $50,000.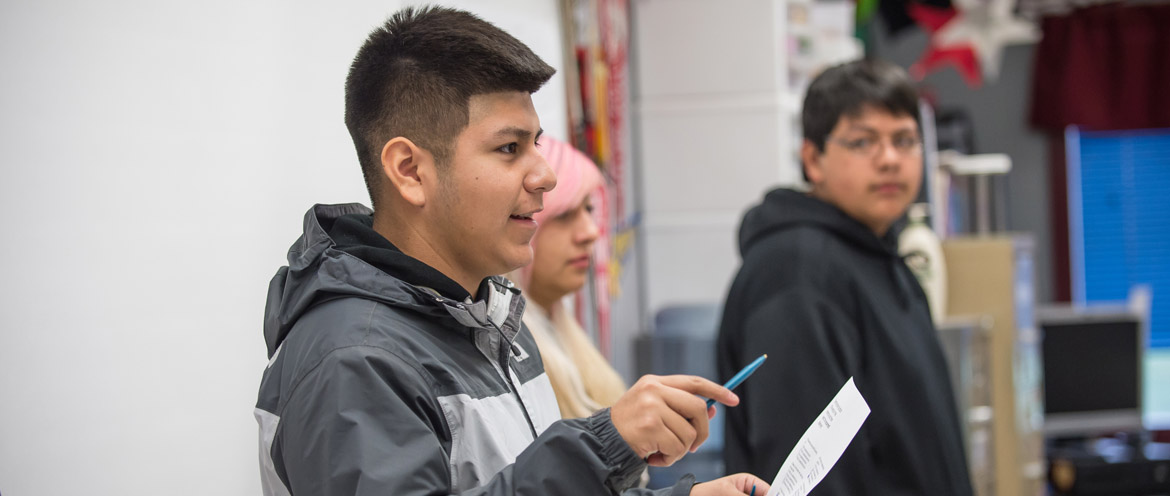 Applying for Small Districts Funding
The Small Districts Fund is currently accepting applications.  The open application is available here.
The Fund provides support to school districts in Washington state with K-12 enrollments under 2,000 students and Free and Reduced Lunch Program enrollment rates over 40%.  Funding must be used for work supporting students in high school.  Other eligible applicant organizations must apply with a letter of support from a Principal and/or Superintendent in a qualifying school district, and must also be:
Organized and operated for purposes described in IRC Section 501(c)(3), but excluding Type III Supporting Organizations; or
A university, college, school or other institution described in IRC Section 170(c)(1); or
A Public agency, unit of government, tribal government, or tribal program under IRC Section 7871.
If you have questions, need technical assistance to complete your application, or would like to discuss project proposals, please contact Rachel Clements, Program Officer, at any time throughout the grant application process.
2022 Grantees
Rural Latino Parent Engagement (Northeast Washington) – $47,900
This project will provide rural communities with resources to better understand the needs, strengths, and priorities of Latino parents and students.  The Rural Alliance will use funding to support a collaborative planning effort for five rural districts (Cascade, Manson, Soap Lake, Tonasket, and Waterville).  Planning work will begin with hiring a consultant to work with districts to develop a shared understanding of equity goals and plan for improved cultural competency.  At the same time, districts will select a bilingual outreach person to engage with parents, community leaders, current and former students, local organizations, and churches to learn more about what is and is not working in current engagement and post-secondary transition support strategies.  Districts will participate in a series of meetings to review data about Latino student experiences in ELL, college preparatory coursework, dual credit, and college and career guidance programs.  After collecting and analyzing student data and community feedback, the Superintendents will draft a report detailing what they learned and an action plan to address future steps to improve parent engagement and postsecondary transition support.