Community Grants Program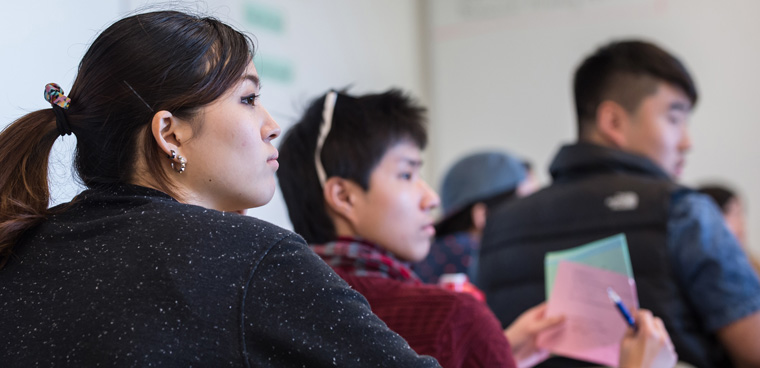 College Spark has awarded over 100 Community Grants totaling over $20 million since 2005.
Eligible Projects
All projects that receive Community Grants funding must measure their impact with one or more of the Community Grants Program outcome indicators. All funded projects must be designed to both improve student outcomes over an established baseline and to generate knowledge about how to better serve students that will be useful to other organizations. Eligible grantees include organizations and schools that work with students in middle school, high school, or college in Washington.
Outcomes for projects that focus on middle school success
Reduce the rate of middle school students who trigger two or more of three early warning indicators: five or more absences during a single school semester, one or more course failures, or suspension or expulsion.
Improve the math performance of students in middle school, at least one measure of which will be the percentage of total 8th grade students with SBA math scores of 3 or higher.
Outcomes for projects that focus on the successful transition to college
Reduce the rate of students who are required to enroll in developmental education courses.
Increase the rate of students who earn their first college-level English or math credits – either while in high school, after taking some developmental education classes, or directly upon college enrollment.
To learn more about the Community Grants Program, review this webinar about our giving guidelines, priorities, and application process.
Promising Practices
We are particularly interested in projects that allow us to learn more about some strategies that have been identified as promising practices for promoting growth in the Community Grants Program outcome indicators. Learn more about Promising Practices.
Applying for a Community Grant
The Community Grants Program is no longer accepting applications for the 2018-2019 academic year. Announcements about our giving guidelines and application process will be posted by September 1, 2019.
Before you begin the process of applying, we encourage you to learn more about the Community Grants Program focus and giving guidelines by viewing this Introduction to Community Grants Webinar. 
To be eligible for College Spark funding, applicant organizations must be one of the following:
Organized and operated for purposes described in IRC Section 501(c)(3) and a public charity under IRC Section 509(a);
A university, college, school or other institution described in IRC Section 170(c)(1); or
A public agency, unit of government, tribal government, or tribal program under IRC Section 7871.
LOIs may be submitted by eligible organizations with a staffed and physical presence in Washington that can demonstrate successful experience in reaching and serving low-income students.  Students are considered low-income if they are eligible for Pell Grants or Washington State Need Grants, or from families eligible for one of the following public assistance programs: SNAP (food stamps), Free and Reduced Price Lunch, or Temporary Assistance to Needy Families (TANF).
A select number of LOI respondents are invited to submit a full application. However, a request for a full application does not guarantee funding.
Organizations invited to submit a full application will be asked to complete a Grant Narrative Form as part of their application.  Links to the forms are included below for your reference.
Narrative Forms:
Planning Grant Requests
Program Improvement Grant Requests
Research or Evaluation Grant Requests
Please contact Rachel Clements, rachel@collegespark.org, if you have questions.
Our Grantees